Listen to Exwife's "Rituals" | NOISEY →
Kurt Cobain gets the 'Clockwork Orange' treatment as Nirvana influences are filtered through the past 20 years of music. Here you go. So excited for this record!
everyoneeverywhere: The cassettes for Matt's project Hurry are finished. Check em out. You can buy one. mattscottoline: The HURRY cassettes are now in stock, and I'll start mailing pre-orders out next week. They are available still for name your price over on the bandcamp page. Limited to 100.
Topshelf Records: Whenever, If Ever →
topshelfrecords: Today was an exciting one here at our office as it saw the unveiling of two very special, near and dear records and our first foray into putting out a book (even if it has 200 pages and probably less than 200 words, haha). The humbling feeling of validation when you see something you believe in… Do this guys.
4 tags
la-sonambula: rotten ones (lvl up cover) - julia...
Public Shaming: Hack "Journalist" Heroically... →
publicshaming: Today, NBA basketball player Jason Collins became the first major sports athlete to come out as a gay man. This is huge, especially in the sports world. It took a lot of courage for Jason Collins to basically put everything on the line and do this. LGBT kids now have an active role model in the…
groin pains, by hooking up →
maddymixalot: diving deep into fuzz pop, lately  cool record. i think we only have like 3 copies of this left. RIP
Restorations 7"
My friends, Only 6 copies of the first Restorations 7" remain with us. This will not be repressed for the foreseeable future. Of course unless they begin to headline that one tour where all those 90s bands that I thought about getting tickets to this summer. evilweevil.bigcartel.com
Extra Worlds, by LVL UP →
lvlupband: jav-incandenza: 6 track album hey everyone!! this is free today from Double Double Whammy! download it and take a listen, it's good shit for the upcoming sunny times Grab our new 7" free! For the late crowd. I love this band and you should do it.
6 tags
LVL UP
beneonwithme: evilweevil: beneonwithme: Hey someone should send me a download link for Space Brothers. my man you can download it for free on bandcamp. search a little. it's five dollars on bandcamp, http://elementaryrevolt.blogspot.com/2011/09/lvl-up-space-brothers-lpsingles-cs-2011.html
7 tags
DISCOUNT
Hey tumblr followers, We don't have many 7"s left and it'd be awesome if we could make some room for new stuff we have coming in soon. All older stuff is cheap. The last few weeks I've also been including in free stuff. Just so you know we have: Restorations 7"- 15 copies Captain, We're Sinking 7"- 30 copies Spraynard/Sundials 7" - under 100...
LVL UP
beneonwithme: Hey someone should send me a download link for Space Brothers. my man you can download it for free on bandcamp. search a little.
Watch
cmj: We've got the exclusive video premiere for fuzzed-out rockers LVL UP's "Graveyard." The grainy clip plays like an old episode of Scooby-Doo, with the meddling four-piece getting chased around the halls of a school by a toilet-paper monster. Watch it here. I'm just watching this video for the first time and I love these guys. Best humans, possibly ETs.
24 tags
March 2013
Hello loyal subscribers you are receiving this email because you willingly signed up for out mailing list. Oh man. I can't believe its already March and we haven't sent one of these things out yet. I've been a little bit MIA the last few months. But it seems as though we are back on track and getting ready for some big things! First up check out what we are working on now. I am beyond excited to...
: LVL UP - Consistent →
lvlupband: legguitar: It's a brave band that brings a song to a shuddering halt before the one-minute mark. For lo-fi rabble-rousers LVL UP, it's all part of the aesthetic. Formed at university in upstate New York in 2010, the four-piece like to squeeze as many ideas into their 'micro-singles' (thanks Earmilk) as humanly possible, in the hope that one or two stick and take up permanent...
Never Judge A Record By Its Sleeve: Big Soda-Paper... →
thanksfortherecord: I actually don't own this record. This record belongs to my girlfriend, who buys vinyl and then leaves it at my house because she doesn't have a record player of her own. However, this band is pretty cool if you are into Dinosaur Jr., because that's almost exactly what they sound like. I'm not… They are no longer around! However Kyle plays in the band...
Sportz Timeout: Sportz Timeout Volume 2 →
sportztimeout: Hey everyone we are back with a new podcast, this should be a weekly thing unless our personal lives runs into things. Check out the music below as well as the tracklist. The Sound- Hour of Need Ooga Boogas-Circle of Trust Jacco Gardener-Summers Game Black Mamba Beat-Zulu Warm… This has an (The) Eeries song on it.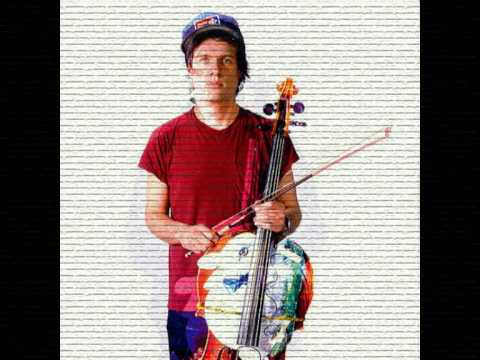 Watch
dbldblwhmmy: LVL UP premiers new video for "Nightshade" on Brooklyn Vegan! Check out the video and a bunch of live dates in the article here.  Some words from writer Andrew Sacher here: "Last Friday (2/8) during the snow storm, I wandered into a Purchase College apartment (which the members attend/attended) to catch LVL UP packing in some kid's living room, with about 90% of the crowd moshing...
Spook Houses - Trying
neatbands: Genre: Rock Lofi Favorite Track: American American by SPOOK HOUSES Download & Listen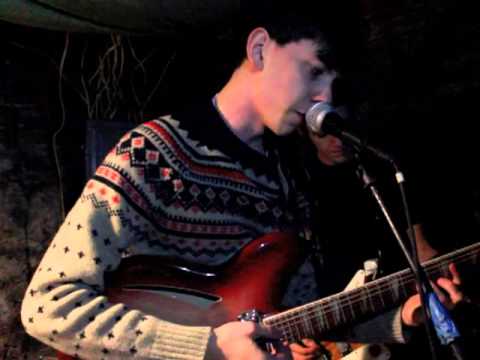 barelyreal: SNAPCHAT ME: anevilheat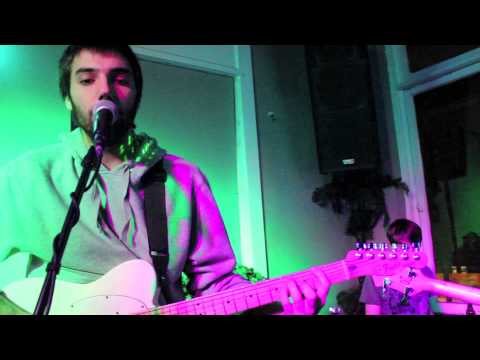 REVIEW: The Eeries: Home Alone →
unclecritic:
The Eeries - "Home Alone" review →
teamreasonable: Review of "Home Alone" by The Eeries posted at my music blog. Sweet garage pop, you guys. Check it out.